Restaurant Week $10 Two Course Lunch Special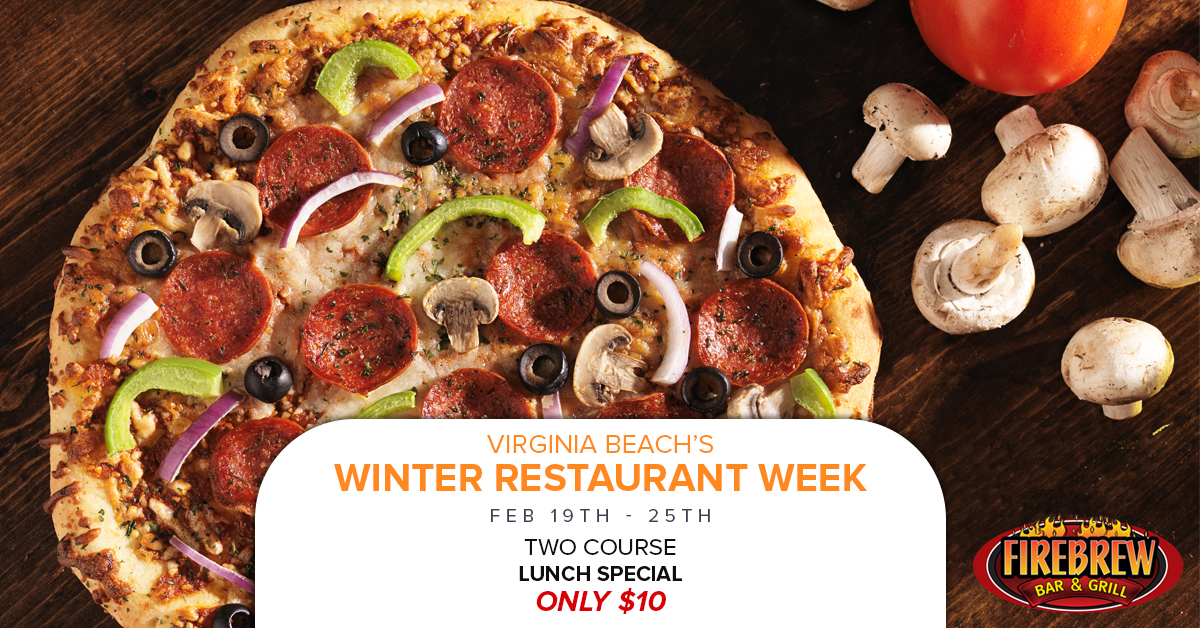 When you are on the hunt for lunch specials near you, nothing can satisfy quite like a lunch deal from
FIREBREW Bar & Grill.  This two-course lunch special is valid during restaurant week only (2/19/18 – 2/25/18).
When it comes to local bars and restaurants, no one can beat FIREBREW Bar & Grill! We'll see you for lunch!
No other discounts/coupons/vouchers may be applied to any Restaurant Week Special. Dine-in customers only.